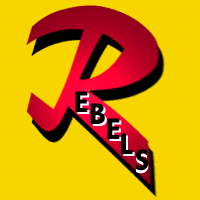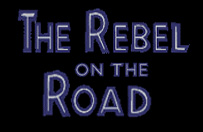 01 jan 2000. i'm fully insulated from the mass chaos that must have gone on in the rest of the world with the fulfillment of y2k prophecies. the water is still flowing, electricity still being electric, even my lil computer has not had any difficulties. so, it seems like the perfect time to sit back and offer up some reflections on my time in oz.

the odyssey began in the end of october when i hopped a few planes from seattle to sydney. i had timed my travel so as to arrive down under about 5 days before my first course started-- wanted to have time to do a bit of wandering, get a feel for the local culture, ya know. lodging was arranged at the apparently world famous bondi (bond-eye) beach, home to some of the most consistent surf waves anywhere. or so i was told. i knew no one and had no plans, so i was free to wander and observe. i believe that i had no more than 3 conversations in those five days, so i had ample opportunity to absorb the various differences between cultures.

the first thing i noticed was that nobody's clothes really seemed to fit. in fact, pants rarely made it past the upper calf, and shirts that covered one's belly button were unusual. at first i wrote this off as a reflection of the beach culture of bondi, but i later learned that this style of dress is common all over australia. fortunately, the second thing i noticed was that damn near everybody was fit and fun to look at--i began to appreciate the miniature clothing. on a deeper level, it was a great change of pace from the 'my clothes are three sized too big' style that is oh-so-popular over here. a final comment on clothing--footwear is optional. everywhere. wearing shoes was something to be done when going to work or at other fancy occasions. for day to day life, bare feet were fine. i had some nostalgia for my georgetown days when i was one of two barefoot folk on campus. my theories that barefoot societies produced nicer people were proven true in oz. not once did i see a sign reading, 'no shirt, no shoes, no service.'

following are some other observations and random notes that accumulated in my journal as i explored...

-- although there are virtually no guns in oz, the cabs are now being equipped with what appears to be a bulletproof bubble around the driver's seat. the idea is to protect the cabbie, but the few i talked to hated them. in fact, one said that he lost a fare because of the bubble. when his passenger jumped out to skip out on payment, the driver couldn't grab him thanks to the protection of the bubble.

-- one of the more popular street performers in downtown sydney was a living statue model of the lady liberty. she was entirely silver--clothes, face paint, and crown, and she stood stock still as the tourists took her photo. i saw her later lounging on a park bench drinking a coke. and they say that american culture is just too pervasive...

-- at first glance, i thought that the fast food chain was called 'donner kebab,' and i avoided even walking on the same side of the street. later, i reread the sign and eventually had a 'doner kebab.' not bad... but i didn't ask what the meat was.

-- the sign at the entrance to botany bay national park, landing site of captain james cook, read, 'botany bay national park-- no dogs, no horses, no spearguns.' whew. i almost brought mine.

-- a dump truck working a route in sydney had printed on its side the following: this truck runs on clean, green compressed natural gas. of course, it probably ran on that green gas all the way to the landfill to dump the trash...

-- the ice cream truck music was 'o holy night.' a nice choice had it not been halloween.

-- 'best anti-nuclear campaign by a tile shop'-- actual sign in actual tile shop in perth. i didn't know that there was a competition!

-- you can actually order latte in a bowl. you get a soup bowl size beverage with spoon. it made seattle's fancy coffees look tame.

-- the air sickness bags on cross country flights also doubled as film development bags. i'm not sure i want to pursue this one any further...

the television also provided for some interesting insights into the country. there is a show called 'the panel.' the ads described it in this way: 'five folks crowded around a desk, chatting-- that's what it is.' they were right. the top story on the news one night was, 'a woman's life was saved by her breast implant.' apparently, she was shot at (for reason's unexplained) and the bullet passed through her breast implant and out the other side. they even showed us the wounds!

my time was not spent merely observing from a distance. i was there to teach, and i did so. i managed to accrue some decent frequent flyer miles as my course schedule kept me jetting back and forth between east and west coast. for all you map lovers out there, i taught in wollongong and windsor (south and north of sydney, respectively), and in perth and rottnest (an island off the west coast). perth was hq for the bulk of my time, and actually is holding the record for longest uninterrupted stay i've had in nearly two years!

all work and no play makes jack a dull boy, and as i couldn't have that, i did manage to get out and enjoy some caving outside of wollongong and some sea kayaking outside of walpole (extreme southwest of the country). on the whole, 'twas enjoyable playtime. i must admit that the underlying description of australia (at least the places i was) was flat, brown, and hot. as a country, oz is fairly extreme in climate. it's mostly desert and beach. the adaptations the wildlife has made are fairly unique and mostly well-known to the rest of the world (think of kangaroos and platypi and such). as an interesting piece of trivia, oz is also home to the top ten most venomous snakes in the world. the reigning champ is the aptly named 'small fierce snake.'

the students were great, and they ranged from school teachers to outdoor ed professionals to bow-hunting instructors to professional expeditioners. the outdoor scene in oz is about where it was in the states ten or twelve years ago-- on the verge of a boom. fiona and david (our two aussie instructors) are sitting on the edge of a big surge in demand, and it was great to help them out as things get rolling. fiona was also generous enough to play host to me, and she kept a roof over my head despite being in the midst of construction on her house.

my tour of oz ended with just enough time for me to make a brief pilgrimage to new zealand, which couldn't be a more different environment than australia. i flew in to christchurch (on the south island), and immediately headed south toward the town of wanaka and mt. aspiring national park. after an evening to get my gear in order, i headed into the west matukituki valley for a three day mountain hike. 'twas a beautiful and lush valley. in fact, i think they filmed some of the scenes from jurassic park there-- picture a broad glacial valley with dozens of waterfalls cascading from hanging valleys on each side. i hiked up french ridge (1000 meters in about 1.5 miles!) and to the climbing hut where i weathered the best storm i've been in in quite some time. i made the return trip with some climbers who had spent the previous week playing on the peaks at the head of the valley. it was a fantastic trip and far too short.

i spent the week before christmas making my way back to the states-- 7 hour bus ride from wanaka to christchurch, 5 hour flight to sydney, 13 hours to san fran, 2 hours to seattle, 3 hours to salt lake, 4 hours to cincinnati, multiple time zones, one hemisphere, and one international date line. whew. christmas with the family was great (and white! how great it was to see snow!) but too short. the 28th saw me flying to portland and bussing to seattle due to the fog (which was invisible by the time i got to seattle!). the 29th and 30th were on the road to pitkin, and the new millennium was seen in from the side of a bonfire near a cabin at 9200 feet here in the rockies. we'll see what 2000 brings along.

the road show continues and is ever-changing, so i might be coming to a town near you. if so, do you think i could stay on your couch?






The previous rantings were brought to you by none other than Gates Richards, that persnickety Rebel whose copious travels and amazing stories have earned him the dubious honor of "The Rebel on the Road". The opinions expressed above belong to Gates Richards alone and those of us who happen to agree with him. The ideas presented are free, but prices and participation may vary. Some restrictions may apply. See store for details. Not valid with any other offer. Excludes tax, title and license. Void where prohibited.